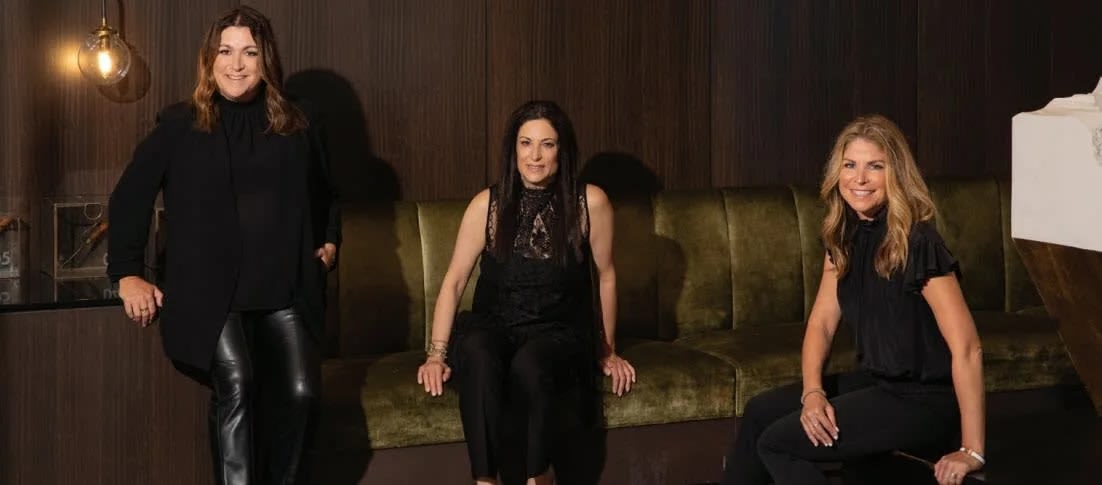 Representing @properties, Chicago's number #1 brokerage firm, these exceptional women bring best-in-class service and dynamic energy to every real estate transaction. Beth Wexler, Liz Salinas, and Joey Gault of the Wexler Gault Group are among the top sellers of real estate in the city of Chicago and the North Shore. They have consistently ranked among the top 1% of REALTORS in the Chicago area. The Group offers their clients extensive market knowledge and the benefit of multiple brokers working on their client's businesses.
Beth: How do you define success?
Success has been created through the relationships with my partners, colleagues, and clients. Building our team and watching our brokers advance and grow their careers has been extremely rewarding.
[email protected]
Liz: What is the greatest lesson you have learned from your profession?
Treat everyone with respect and kindness. The three of us all believe that it is so important to have good relationships with industry colleagues. We pride ourselves on our reputation.
[email protected]
Joey: What does being a Dynamic Woman mean to you?
Being able to have a successful career and family life is a delicate balance. I feel it is fundamental to surround yourself with people who have the same drive. It is important to me that my two boys see it takes hard work
and resilience to build a business.
[email protected]
Photography by Collin Pierson Photography,
Shot on location at The Gwen, A Luxury Collection Hotel, Chicago