Before Purchasing a Home You Need to Do a Little Homework to Ready Yourself for the Process

More importantly, we want you to understand the process so that there are no surprises. Below you will find a quick overview of the home buying process. And remember, our team will be available each and every day to walk you through step by step. It is our goal to make this fun and easy and want to share in your excitement!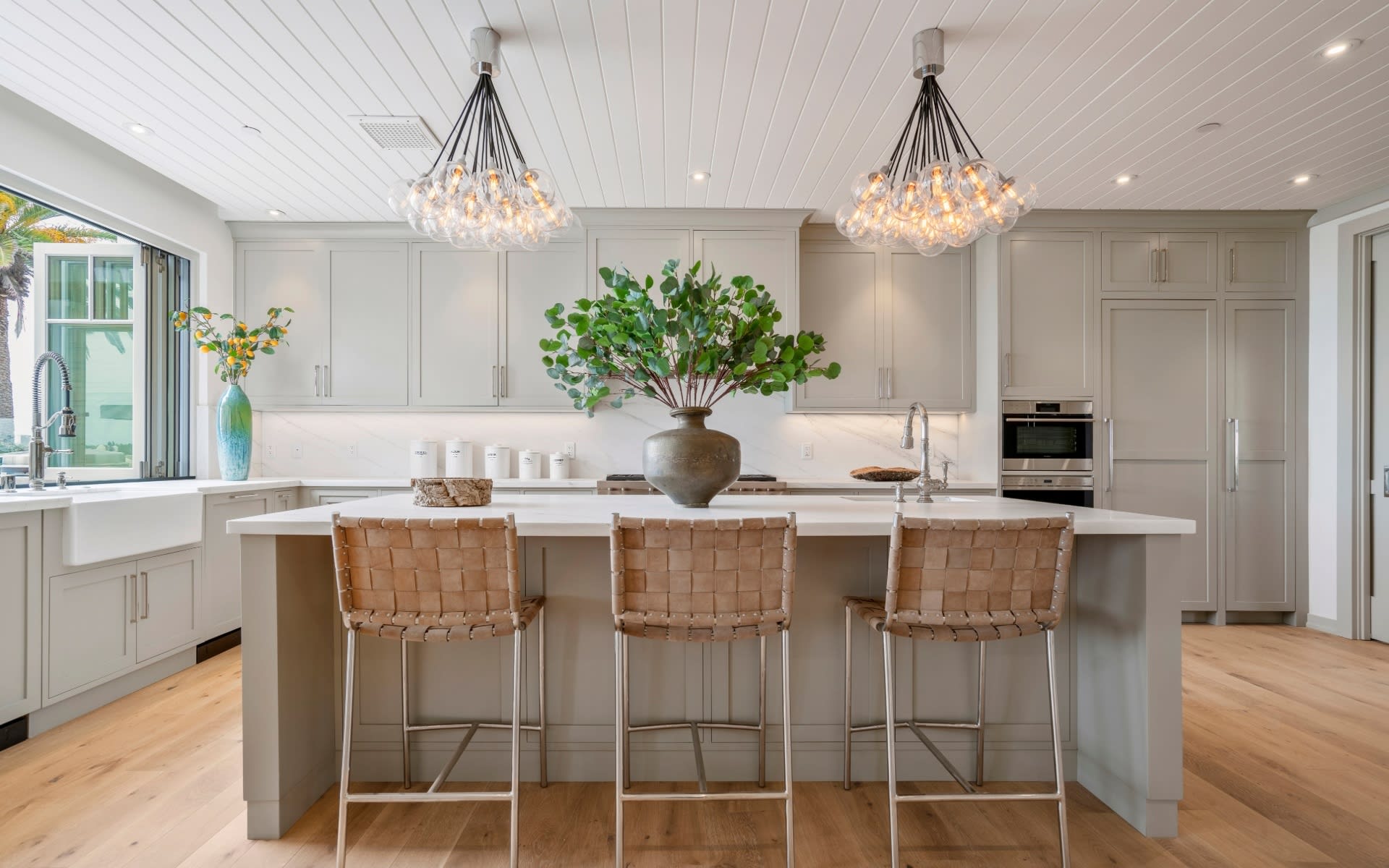 Set Your Limit

Look at your personal finances and decide how much money you think you can comfortably spend on a home. In order to make this decision, put pen to paper and make a budget listing your expenses and your income so that you can see what you are comfortable spending on a home. Then, even if you think you have a comfort level, consult a lender, your accountant, or mortgage broker who can help you check your numbers. The last thing we want you to do is to spend too much on a home and not have enough resources to buy a piece of furniture.
Contact Your Lender

Unless you are paying cash for your new home, you will need to obtain a home loan (mortgage). Mortgages can be obtained through your bank or a mortgage broker who has access to many banks and competitive interest rates. Your lender or mortgage broker will assist you in calculating how much to spend on a home. He or she will get a copy of your credit report, discuss the interest rate you may elect to obtain on a home loan, and he or she will provide you with information regarding the cost of insurance, property taxes, closing costs, tax stamps, fees, current rates and different loan programs available. We can also help explain these items to you. If you need a lender or mortgage broker, we are happy to provide you with a list of professionals used previously by our clients.
Prioritize the Features of Home & Location

Again, put pen to paper and think about what it would be like to live in your dream home and where the best place to live might be for your job, recreation, family, schools, shopping, and public transportation, to name a few. You should also literally identify important features of your dream home, and rank them in order of importance since it will help narrow your choices. Here are a few items to consider when you make your list:
Price
Single Family Home, townhouse, or condominium.
Location/neighborhood
Proximity to public transportation.
School district
Number of bedrooms/size of rooms
Number of bathrooms
Parking – attached or detached garage, outdoor spot.
Backyard or outdoor space
Basement
Laundry Room
Mudroom
Office
Building amenities for condominium (dry cleaner on site, exercise room, doorman).
East, West, North, or South exposures
The Search

We will carefully analyze all the factors you have identified and assemble a list of homes that will meet your criteria. Next, the showings begin. At times, we will identify open houses for you to attend where the general public is invited to see a home between certain hours, usually on Saturday or Sunday, without a prior appointment. Ultimately, we will assist you in narrowing your choices to that one special home that is right for you. We continue to invest in the latest technology to make the home buying process more efficient. We use DocuSign to facilitate and expedite the contract process, allowing us to send offers electronically.
Get the Perfect Home

Once we help your home, it's time to write the offer. We work for YOU – so our #1 priority is to get you the best price. We will write the offer, review the terms with you, discuss the upcoming steps, and negotiate on your behalf. At the time of writing the offer, we will also discuss with you:
Closing date -The date when you will own the home.
How much you are putting down and how much you are financing.
How long your lender will need to approve you for the loan (mortgage contingency date).
Who you will use for an attorney.
Typically, $1,000 is given with the contract (initial earnest money) and then increased to 5% after attorney review. The check is not deposited with the seller's agent until your offer is accepted and is fully refundable if during the attorney review all outstanding issues are not satisfactorily finished. If the seller accepts the offer, we will get the seller's signature on the contract. Upon the contract of sale being agreed to by you and the seller, we will email the contract to your attorney and your lender.
Attorney Review & Inspection

In the contract, a time period (typically 5-7 days) is specified for attorney review. Also during this time, you should hire a licensed home inspector to check the interior and exterior of the home. After the inspection, the inspector will review any items which need to be addressed and you will contact your attorney to discuss those items. Your attorney will contact the attorney for the seller and they will negotiate how to handle these items. During this time, the attorney will review the contract and make modifications, if necessary.
Mortgage Contingency

When we write the initial contract, we put a deadline in by which you need to obtain a mortgage. This is the mortgage contingency. It is usually 30 days or less and is a protection to be sure you will be approved for a loan. During this period, you will need to fill out a loan application with your lender, supply tax information, income verification, and other personal financial information so that the lender can decide whether to loan you money to purchase the home. Once the lender gives you a commitment, formal approval to make the loan, we will be notified. If the loan is approved, the sale is ready to go. If the loan is not approved during the contingency period, you are usually not required to go through with the home purchase. We will work closely with your lender and your attorney to make sure this date is extended if needed.
Closing

When the paperwork is complete, the home loan is approved and the attorneys have finalized the deal, the home is ready for closing and the ownership of the home will change hands. Either the day before or the day of the closing, we will do a final walk-through of the property with you to make sure the home is in order. At the final walkthrough we will:
Test the appliances.
Flush all toilets.
Turn on all faucets & check pipes for any possible leaks.
Turn on the tub or shower.
Test heat/air conditioner.
Be sure all home inspection items which were agreed to be repaired have been done.
You will receive closing figures from the lender or the attorney a day or two before the closing so that you know how much money is needed at the closing. You will need to bring a certified check or if funds are over $50K they will need to be wired, to the closing along with a picture I.D. Your attorney will review all of the mortgage documents with you and review the closing statement. Once this is completed and the lender has paid the money to the seller or the loan has been funded, the home is now yours! Congratulations!